Mike Reichek
Andy Dunham
Sponsorship Chair
Update:  September 23. 2017
  Yes, The Tournament will be played as planned. 
The Exchange Club of Fort Bend, after careful reflection on the tragic impact of Hurricane Harvey upon the lives and resources of so many of our Fort Bend County friends, recognizes our responsibilities to those who count on our support.  These include the youth of Fort Bend, Child Advocates of Ft. Bend, The Women's Center, Parks Youth Ranch, and the ESCAPE Family Resource Center.
   In response, we will be holding this year's Duck Golf Classic, our club's solitary fundraiser,  on Monday, October 16, at Pecan Grove Country Club. In addition to the ongoing efforts of our club to assist the victims of hurricane Harvey, 
20% of the net proceeds of our tournament will be dedicated to hurricane relief and rebuilding  efforts.
 So, Join us for our Ninth Annual day of golf, lunch, dinner, and prizes. Whether it's your ninth time, or your first time, you'll have a good time and help raise money to make our community a better place in which to live.    
   Contact:             Mike Reichek mike@reichekfinanicial.com 
The Exchange Club of Fort Bend is making plans for its ninth annual Duck Golf Classic to be held on Monday, October 16, 2017. The success of this event is credited largely to our sponsors, who lend their names and financial support to the event. 
The money we raise each year goes to support the Fort Bend County community, and this year's goal to raise $50,000 dollars will help our club continue its programs in the area of Prevention of Child Abuse, Americanism, Youth, and Community Service. 
By participating as a sponsor, your organization will benefit from exposure through media campaigns and promotional efforts directed toward the supporters of the Exchange Club of Fort Bend. We have many levels of sponsorship, as detailed on the enclosed sponsorship commitment form. You can select the level of participation that best meets your needs, knowing your sponsorship fee will be used to help many noteworthy needs, programs and activities in our community.
We're counting on your support, and will be happy to answer any questions you may have. Please complete and return your sponsorship commitment form or submit online
here
.
Thank you in advance for your willingness to support the efforts of the Exchange Club of Fort Bend and for making a difference in our community.
Thank You to Our 2017 Sponsors


ACE SPONSORS

DOUBLE EAGLE SPONSORS
EAGLE SPONSORS
BIRDIE SPONSORS
            

  

        


....
Sam Dick, Attorney
....





....

Klosowsky Law Offices

....




Advanced Oncology/Bushra Cheema M.D.




Kelly Orth Realtors

....

District Attorney 

John Healey







....

Rosenberg Police Officer Association



 




 







 
 
PUTTING GREEN SPONSOR

DRINK CARTS AND TENTS SPONSORS

DRINK SPONSOR
HOLE SPONSORS


Judge Chad Bridges
....

County Judge Bob Hebert













Rick Miller, Texas State Rep District 26









Commissioner James Patterson
....
Nancy Benevides
Partners in Benefits/Mike Reichek
....
Don & Peggy Cherry
Comissioner Vincent Morales
....
Judge Ron Cohen

Mary S. Ward, Judge Ft Bend Cnty
Justice Court, Princinct 1, Place 2

Steve & Kelli Metzenthin




Ft Bend County Deputy
Sheriff's Association


R. Lee Clitheroe, DDS
....

Law Offices of Chip Smith

Harold Kennedy, for Judge
County Court at Law #3
---
Thank You to Our 2016 Sponsors
ACE SPONSORS
Gary and Melissa Gates
DOUBLE EAGLE SPONSORS
BIRDIE SPONSORS
            

    


            District Attorney John Healey 
 

 Don and Peggy Cherry 

KLOSOWSKY LAW OFFICES

Missouri City Police Officer Association






 

McDonald's of Richmond/Rosenberg 

Locally owned and operated by

Judy, Mike, Tracey and Mark Schmid




 

 

Chad Dick, Attorney                        

   

 


   Lewis White Lawfirm

                       
                        
                                

  

Owned by Beresford Clarke

  

   









PUTTING GREEN SPONSOR

DRINK CARTS AND TENTS SPONSORS




Mitchell and Duff Law Firm

Dr. Moona Haque, MD

Concorde Realty

Zack Hang Legal Services, PLLC
Thank You to Our 2015 Sponsors
ACE SPONSORS
Gary and Melissa Gates
DOUBLE EAGLE SPONSORS

EAGLE SPONSOR
BIRDIE SPONSORS
 

 

 

 



 

McDonald's of Richmond/Rosenberg 

Locally owned and operated by

Judy, Mike, Tracey and Mark Schmid

 

 

 

 




 
DRINK CARTS & TENTS SPONSOR
HOLE SIGN SPONSORS
State Representative Rick Miller
Moona Haque, M.D.P.A
Brenda Mullinix Judge 387th District Court
C & C Amaro
Dr. Fiaz Zaman
Frank Yeverino, Republican for Judge Fort Bend CCLS
Godbee Insurance Agency, LLC
Jim Shaw - Commercial Real Estate
Judge Chad Bridges 240th District Court
Law Offices of Chip Smith
Mary Ward, Fort Bend Co. Justice Court, Pct. 1., PI. 2
Partners in Benefits
Shareque & Soha Haque

Smackdaddy Golf Carts
---
Thank You to Our 2014 Sponsors
DOUBLE EAGLE






EAGLE




BIRDIE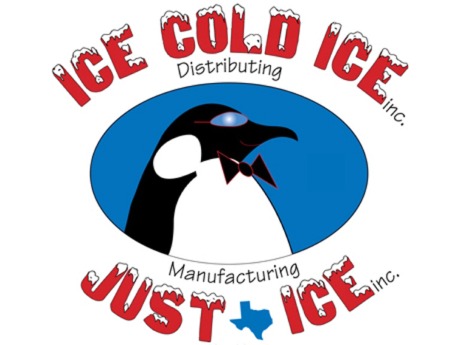 County Judge Bob Hebert
Rick Miller, Texas State Rep Dist 26
Kelli and Steve Metzenthin